After Imran Khan asked for the arrival of Pakistani detainees in Saudi Arabia, MBS just formally requested the arrival of 2,107 Pakistani detainees.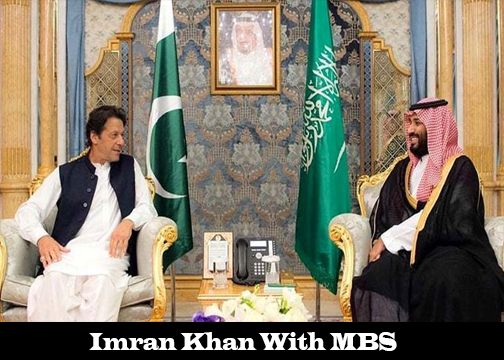 In a moving discourse upon the landing of the Crown Prince of Saudi Arabia, Imran Khan featured and asked for the opportunity of a great many Pakistanis who complete work and experience the ill effects of abuse and cruel conditions in his Kingdom.
Crown Prince Mohammad bin Salman won the hearts of the people of Pakistan when he said "consider me Pakistan's ambassador to Saudi Arabia" in response to my asking him to treat the 2.5 mn Pakistani's working in KSA as his own.#CrownPrinceinPakistan
In 2018, these workers made the second largest migrant community in the Kingdom and in 2016, their remittances amounted up to almost six billion dollars.
Most of these people went to Saudi to earn a living and support their families, however, the punishment for overstaying a visa leads to immediate imprisonment, which is why thousands of our people have virtually been trapped in their prisons, away from their families and homes.
The fact that Imran even brought it up could have been a tricky turn of events in the so far peaceful visit of the Prince. Instead, it proved to be a huge success.