IPTV stands for "Internet Protocol Television." It refers to all those services that broadcast television programs, films, sporting events and more not through a cable connection but using the Internet connection.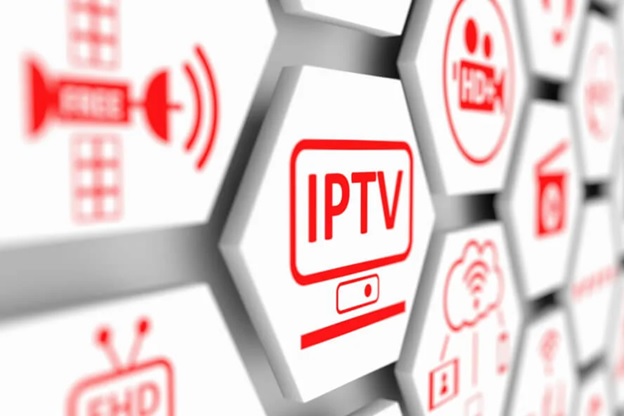 All over the world, including Italy, IPTV services are gaining tremendous popularity and this is not surprising. Subscribing to an IPTV service is very low cost and offers access to thousands of television channels. An offer far superior to any cable TV service and all at significantly lower prices.
However, the first question that comes to mind to anyone who approaches this type of service is whether IPTV is legal.
Is IPTV Legal?
There are basically two types of IPTV services:
Legal IPTV – All IPTV platforms that hold the rights and licenses necessary to be able to broadcast media content are legal. Netflix, Hulu abroad, Sling TV, DAZN are just some of the most popular legal IPTVs. To take advantage of these services you need to pay a subscription which is however cheaper than cable TVs such as SKY and often have a much richer offer.
Illegal IPTV –These are those services that transmit content without having the legal right and therefore try to remain anonymous. Many of these services are accessible for a monthly subscription which is generally lower than legal IPTVs. Sometimes the contents can also be accessed for free. Some illegal IPTVs include Kodi, Insight TV, IPTV Forest, Premium IPTV, and Stream Codes.
Obviously, if you choose a legal IPTV it costs you more but you are safe from risks. On the other hand, illegal IPTV is cheaper but if the authorities catch you are in trouble. Further on under the subtitle "When You Use an IPTV How Do They Get You" we will go into detail on the risks associated with the use of an illegal service.
In any case, whether you opt for legal or illegal IPTV, it is always recommended to use a VPN for IPTV. In the case of legal IPTV, you need a VPN to get around the geolocation problem. For illegal IPTVs, connecting without the protection of a VPN is a no brainer.
After we have listed which are the best VPNs for IPTV, we will explain in detail why you need a VPN, what you risk if you use illegal IPTV, and other useful tips.
Different Types of IPTV Channels
There are different types of IPTV channels that can be categorized in this way:
IPTV Live – IPTVs that broadcast live content, such as Rai Play and Sky GO
IPTV on Demand -These are the IPTVs where the user can choose from a range of products always available on demand as happens with Netflix and Infinity.
National IPTVs- These hold the rights to broadcast content only in the country where they are based.
International IPTV – They are those that offer different contents depending on the country from which you access. For example, Rai Play is only accessible from Italy, while Netflix has different on-demand libraries in the United States, Italy, Japan and so on.
Why Use A VPN for Legal IPTV
When you decide to subscribe to a legal IPTV channel you are not committing a crime and therefore your safety is not at risk.
However, you must keep in mind that by using a VPN for IPTV you have access to a significantly higher number of contents. A classic example is that of Netflix. The number of titles on Netflix Italy is negligible when compared with that of Netflix USA.
The problem is that if you want to watch American Netflix from Italy, this isn't possible if you don't have a VPN for IPTV that allows you to bypass geoblocking.
The same thing happens if you want to watch Hulu, Sling TV, the CW or other non-Italian IPTV channels. Geolocation blocks you by denying you access to content. With the VPN for IPTV you can instead connect to a server located in the country of origin of the IPTV and in this way you can unblock the channel.
Hence, a VPN for IPTV eliminates the content restrictions you can enjoy that are imposed by geo-blocks.
Why Use a VPN for Illegal IPTV
The answer to this question is rather obvious: because you are committing a crime and therefore you can be intercepted and prosecuted by the authorities.
IPTV VPN hides your real IP address, hides your data and makes you anonymous. It is very difficult, if not impossible, at this point to find out who is using the IPTV channel.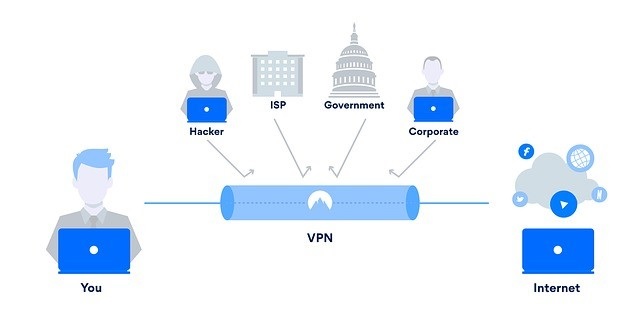 A question that many users ask themselves when they access an IPTV channel is how they catch you.
IPTV – How Do They Catch You?
When you log into an IPTV channel, how you get caught is pretty simple.
At this very moment, your internet service provider knows exactly that you are reading this article right now. Exactly, everything you do on the internet is monitored by your internet service provider.
Not only. The information collected about you is kept and even after many years it is possible to know everything you have done on the Internet on a certain day and at a certain time. This is the information that the authorities draw on to track down users of illegal content on the Internet.
In view of this breach of your privacy, every time you use the internet, regardless of whether what you are doing is legal or not, you need to have a good VPN activated.
The VPN keeps all your data private while protecting your privacy and also preventing hacker attacks and identity theft.
The Xtreame Codes Case
What happened with the IPTV channel Xtreame Codes should serve as a lesson to the entire web community?
There are still plenty of users downplaying the danger of conducting illegal Internet activities. Very often we receive or read comments from people who claim that accessing illegal copyrighted content does not involve any risk. The motivation most presented is "I have never seen anyone who has been caught and prosecuted."
The fact that you don't know anyone who has had legal problems related to Internet piracy doesn't change the fact that every day around the world there are users who are being sued for this.
Extreame Codes, for example, is an illegal IPTV channel that has been used without problems for a long time by thousands of users generating the belief that it was safe.
That all changed on September 18, 2019 when a European-wide police operation led to the arrest of the owners of the Xtreame Codes channel and put around 700,000 users at risk of ending up in jail or paying fines of up to € 25,000.
These cases are more and more frequent and will tend to restart more frequently in the coming years. Downplaying the risks of Internet piracy is not wise. However, piracy must always be avoided but practicing it without precautions is reckless.
Free VPN for IPTV – Why NOT?
There are hundreds of free options in the VPN market. Are free VPNs for IPTV a possible choice?
In most cases these free IPTV VPNs do not offer stable and fast connections to be able to follow streaming channels in high quality and smoothly. The bandwidth and amount of data allowed with the free versions also make their use very limited.
Furthermore, free VPNs don't offer the level of security that an IPTV VPN absolutely must guarantee. Free VPNs for IPTV often offer outdated and easily bypassed encryption systems.
In view of these facts, our advice is to avoid their use at all costs. While they are cost-effective, they don't even compare to the quality and reliability offered by the paid IPTV VPNs we've listed above.
How to Use A VPN for IPTV
Using a VPN to access an IPTV channel is super easy. No technical knowledge is required and it only takes a few minutes for ivy to work on your devices.
Chooseone of the VPNs for IPTV from the list
Subscribethrough the official website (use the coupons mentioned above to get a discount.)
Download and installthe application for PC, Mac, smartphone or tablet.
Select theencryption protocol from those present (many VPNs automatically select the most secure protocol.)
Connectto a server in the country you want to connect from to get an IP address from that country
Browse the IPTV channel of your choice
Enjoy your favorite iPTV without limits!